Addington Photo Gallery
Some photos of descendants of William Addington (1759-1845) son of Henry and Sarah Addington:
William Askew Addington and his wife Adeline Amanda Kelly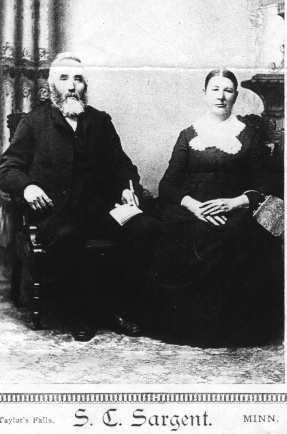 Photo courtesy of Ruth Colburn, originally from Wisconsin Historical Society

William Askew Addington (28 Jun 1823, Buncombe Co., NC - 29 Jun 1905, Winnebago Co. WI) is the son of
Moses Addington (1793-1858) and his wife Lydia Duckett, son of
William Addington (1759-1845) and his wife Delilah Duncan, son of
Henry Addington (?1720-1787) and his wife Sarah Burson

William Askew Addington moved his family to Alabama in the early 1850's. He served in the Confederate Army under Gen. Forrest in the Civil War, wounded at Resaca, Georgia. Life in the southern states had become quite difficult after the Civil War. In 1869, William led six families north to Wisconsin, arrived with $19.00 and nine children suffering with measles.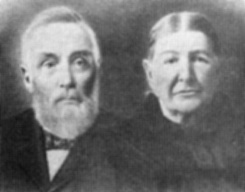 Another photo of William A. and Adeline Addington, taken from The Crooked Trail by Lee M. Addington, 1966
The following photo of the March Addington family is courtesy of Evelyn Payne of Blairsville, Georgia.
John March and Nancy Jane (Payne) Addington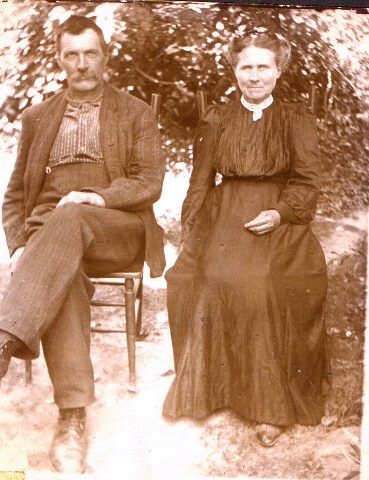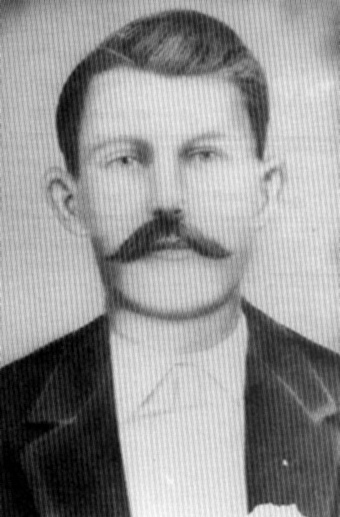 John Thomas Addington, b. 28 Jul 1849, Monroe Co., MS, d. 28 Feb 1904 Greenwood Springs, MS, m. 5 Mar 1878, Monroe Co., MS, Minera Ellen Ritter
Photo courtesy of Brian Plunkett
More Photos of the descendants of William Addington are at the Addington Association Members Pages