Unknown Photos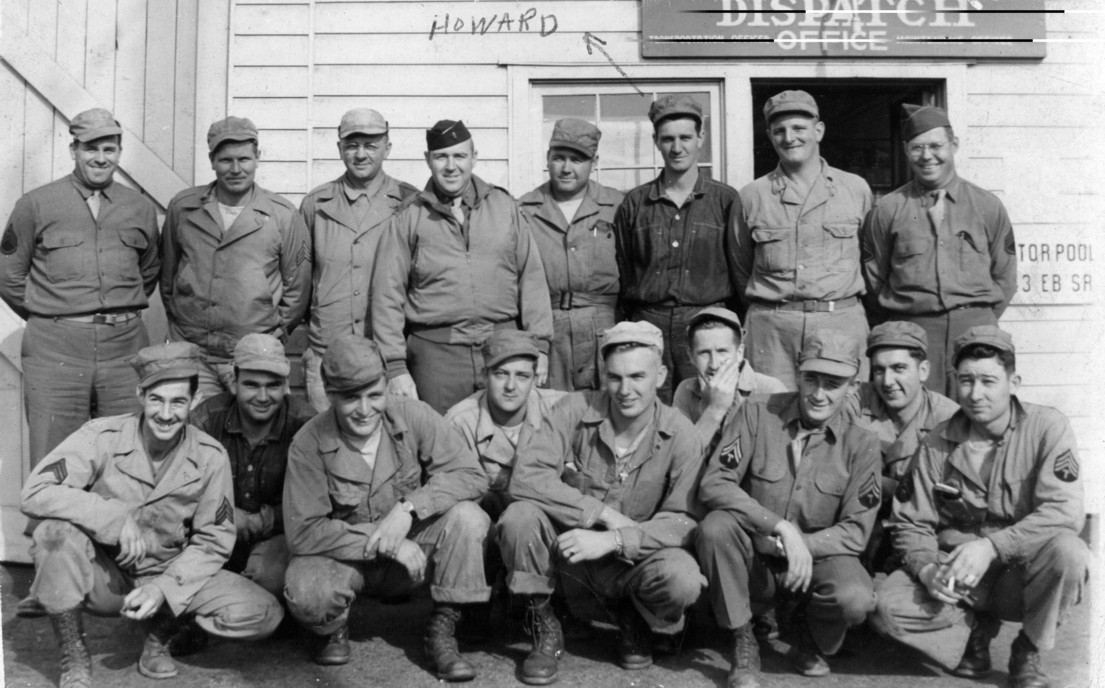 Above is a photo of the 543 EBSR ( Headquarters Company, 543rd Engineering Boat and Shore Regiment) taken in the South Pacific during World War II (1943 or 1944). Howard Marsh is the soldier marked Howard and the fourth man from the right next to Howard is marked Addington on the back of the photo but no first name given.
Below is a photo which started out with an unknown date, location and individuals.
A recent auction on Ebay contained the following item:
Bill from: C.A. ADDINGTON
Ouray, Colorado Oct. 31st, 1917
Bill to: THE MOUNTAIN TOP MINING CO.
Ouray, Colorado
Size: bill is 3 7/8" x 5 3/8", voucher is 8 1/2" x 7". Included is the statement from C.A. Addington, a livery stable, for the rent of a team on Oct. 8 & 9, and horses on the 20, 23, 26, and 27. Rent for a team of horses for two days was $8, and for each horse individually, $2. The yellow copy is the check voucher from the Mountain Top Mining Co. The Mountain Top mine is in Governor Basin, just to the south and east of Yankee Boy Basin, to the southwest of Ouray, Colorado.
There are no Addingtons listed in Ouray Co., Colorado in the 1910 or 1920 census. The most likely person to be C. A. Addington appears to be Claud Addington who was closest in the 1910 census in Gunnison County which borders Ouray County to the northeast. However in the 1920 census he is shown to be in WY.
Claud Addington was born 1877,in Gardner, Huerfano Co., CO,
s/o John March and Sarah Elizabeth (Butts) Addington,
gs/o of March and Sarah (Moore) Addington,
ggs/o William and Delilah (Duncan) Addington
gggs/o Henry and Sarah Addington
Below is a photo which is labeled as the John March Addington family (of Colorado) and dated 1896.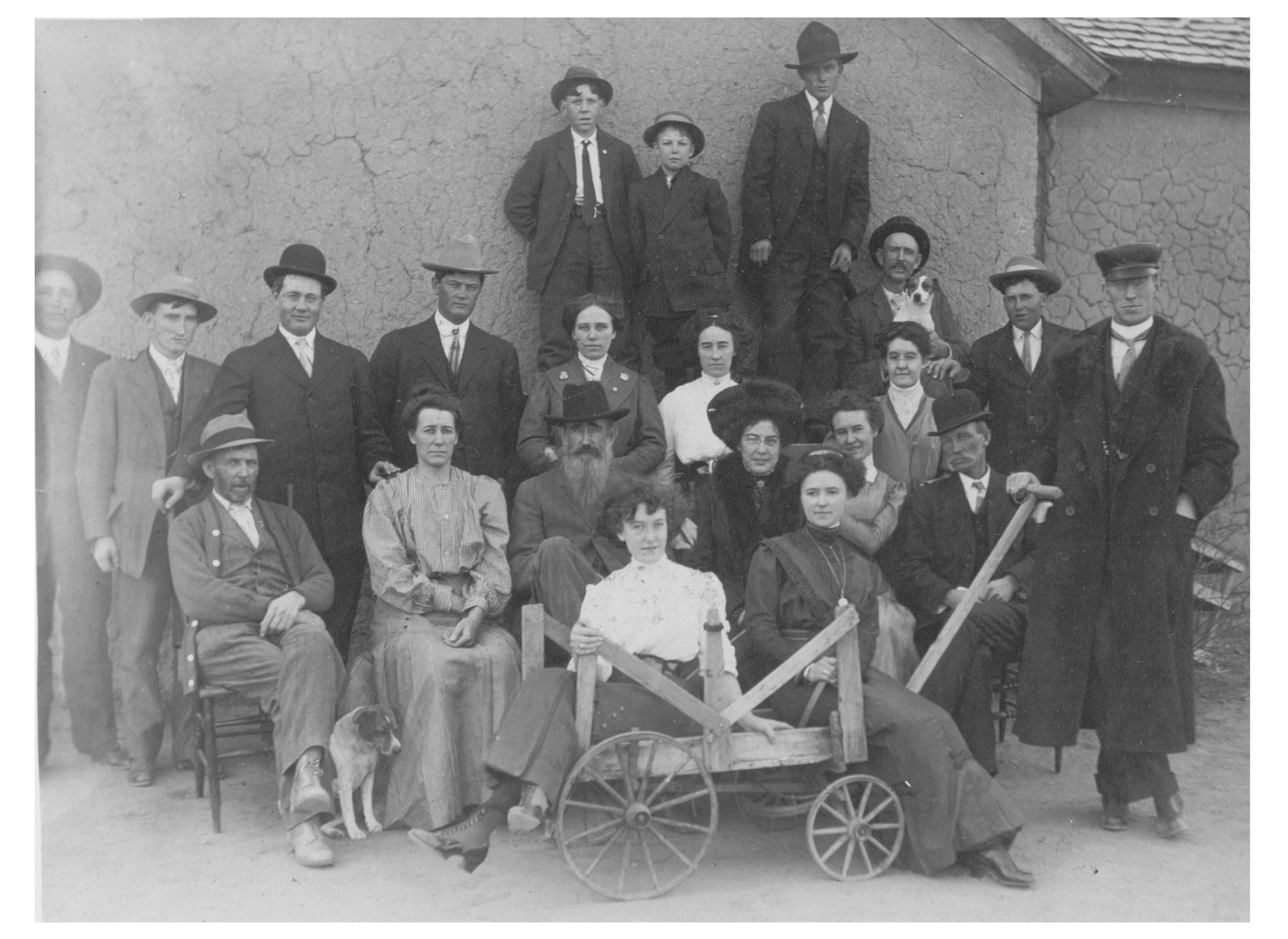 If anyone can identify individuals in this photo, please email the Addington Association Webmaster at addingd@yahoo.com.