The 2003 Addington Family Reunion was held on July 25th and 26th in Blairsville, Georgia.

On Friday evening, July 25th, the social/visiting session was held at 7:00 pm at the Senior Center with about 35 attending..

On Saturday, July 26th, the reunion started at 9:00 at the Ivy Log Baptist Church Fellowship Hall on Murphy Hwy 9 miles north of Blairsville. Attendance was about 50 family members and friends. Jane Edwards and Sylvia Russell were the main speakers at the reunion and shared family history. Dinner was served by several church members and enjoyed by all. Later several family members visited the Blairsville Cemetery where several members of the March Addington family are buried.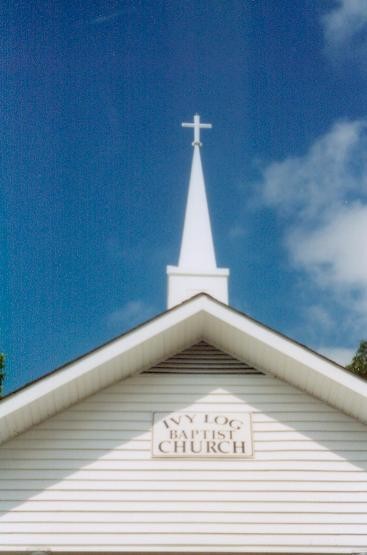 Site of the 2003 Reunion.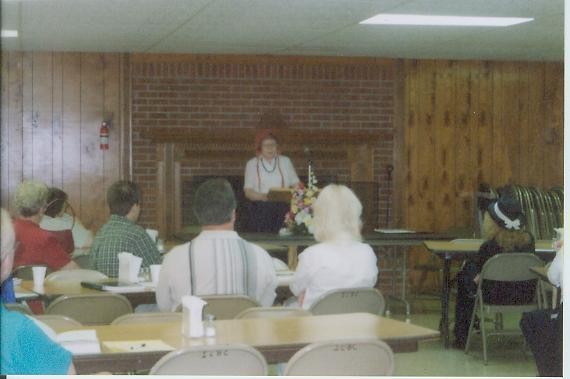 Jane Edwards addressing the Reunion.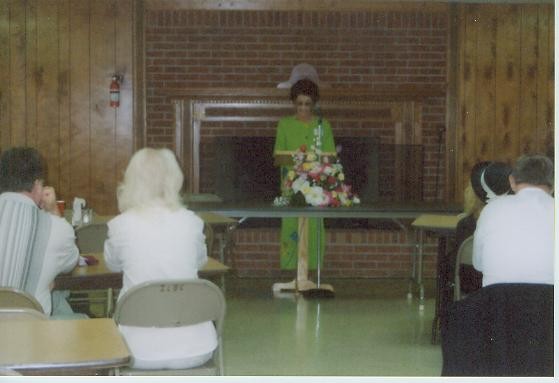 Sylvia Russell addressing the Reunion.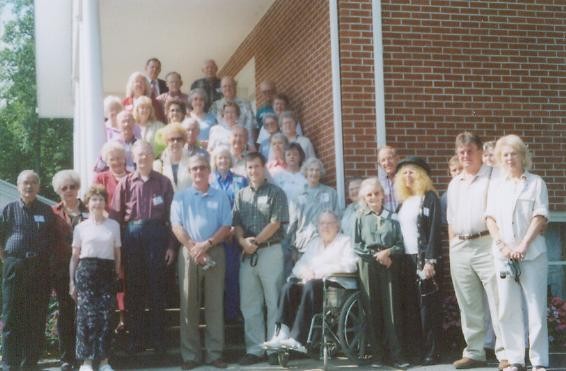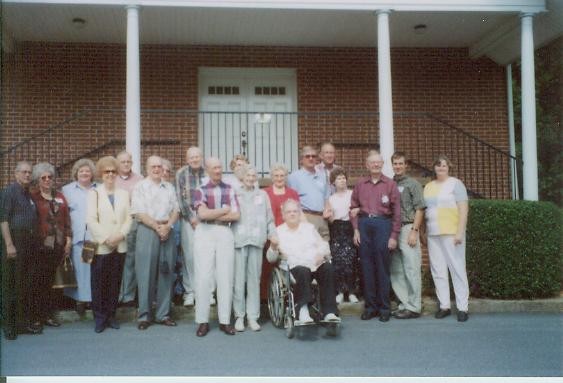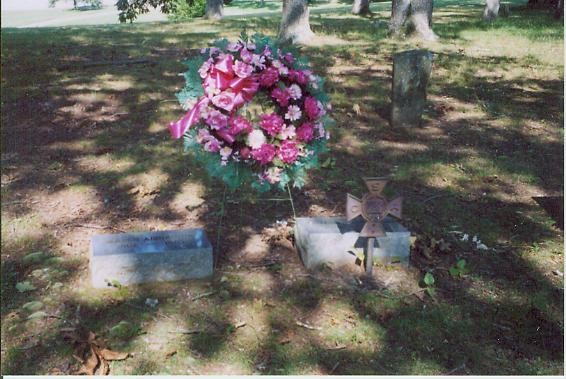 Blairsville Cemetery and site of the graves of March Addington (1802-1885) and his son William D. Addington (1840-1862)