Sarah Addington
Who's Who in America 1891-1940

Sarah Addington went to Earlham College where she received a A. B. degree in 1912.
She married Howard Reid on 20 Mar 1917 and they later moved to New York City.
Sarah, writing under her maiden name, Sarah Addington, wrote a series of children's
book which became quite popular in their day. Her books were The Boy Who Lived in
Pudding Lane (1922), The Pied Piper in Pudding Lane (1923), The Great Adventure of
Mrs. Santa Claus (1923), Round the Year in Pudding Lane (1924), Pudding Lane People
(1926), Jerry Juddikins (1926), Tommy Tingle Tangle (1927), Grammar Town (1927),
Dance Team (1931) and Hound of Heaven (1935). Sarah died on 7 Nov 1940.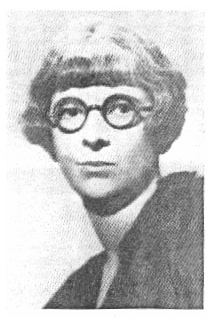 The following is taken from the January 1941 issue of the EARLHAMITE, the alumni
magazine of Earlham College, Richmond, Indiana.
Sarah Addington Dies
Was Known as Author
Editors Note: The following account of the life of Sarah Addington was supplied by
Miss Emma Bugbee, a member of the staff of the New York Herald Tribune,
her close friend for over twenty years.
Sarah Addington, 12, widely known author, died at her home in New York City,
November 7, after a long illness.
Most prolific in the field of childrens stories, gay and whimsical, she had
distinguished herself also in journalism and contemporary comment, for she loved the
swift drama of history in the making and her keen mind attacked its secrets with
unfailing zest. Always abreast of the liberal thought of her times, her career began in
spirited adherence to woman suffrage, and ended while absorbed in studies of the
Mexican revolution.
Classmates of Miss Addington remember that she was conspicuous at Earlham in a
number of dramatic performances and that she contributed numerous short stories of
high quality to THE EARLHAMITE. Those who knew in later years remember her as a
conscientious alumna, not merely grateful for the past but concerned for the future
well-being of her Alma Mater.
Following her graduation from Earlham she attended Columbia University where
she graduated as the only women member of the first class of the Pulitzer School of
Journalism. Then came a year and a half of determined but blithe effort to gain a
foothold in the writing world which she never doubted was her destiny. She worked in
advertising, as manuscript reader and as copy reader, sharing typewriter and lunch
money with another impecunious young women journalist. A series of free lance articles
procured for her a position on the New York Sun.
In 1915 she became special writer for the Sunday magazine section of the New York
Tribune and later was assistant publicity director of the National American Women
Suffrage Association. IN 1917, when New York state granted the vote to women, she
resigned to marry Howard Carl Reid, now a director in the investment firm of Frederick
H. Hatch and Company of New York City. Mr. Reid was a former Richmond neighbor,
though he had attended Harvard college rather than Earlham.
Still a complete modern, Miss Addington continued her newspaper career under her
maiden name after her marriage, serving in the city staff of the Tribune, and later
entering the publicity field again.
From 1921 to 1923 she was on the staff of The Ladies Home Journal which printed her
series of Pudding Lane, stories for juvenile readers, afterwards published in book
form. Other childrens books which she wrote at this time were Jerry Juddikins, Tommy
Tangle Tingle, Grammar Town, and Mary England, the latter an effort to foster better
understanding between children of Great Britain and America, the result of her own
happy association with English Friends. She wrote voluminously also for adults, her
fiction appearing regularly in numerous magazines. A series of humorous stories about
a Japanese butler had wide popularity. She wrote also two novels; Dance Team, a study
of two young professional dancers, and published in 1931, and Hound of Heaven, an
appealing dog story, in 1935. She had been listed in Whos Who in America, for many
years.
Although illness early crippled her ability to assume responsibility outside her
library, she was always an ardent supporter if not an active participant in numerous
liberal movements and literary groups. her high spirit never faltered. As late as 1937
she wrote a rollicking account which will be long remembered of a wifes reaction to the
prospect of attending a Harvard class reunion. (Incidentally she attended that reunion
herself and knew an honest exaltation at sleeping in Emersons own room and
communing with Harvards other immortals under Harvard elms.)
In recent years Miss Addington had passed much time in Mexico for her health,
where with characteristic intellectual alertness she had become an authority on the
movements there for political and social reorganization.
She was the daughter of Benton and Martha Benham Addington. Her father was a
student at Earlham in 1879-80.
Hers was a rare combination of lively intelligence and passion for scholarship,
coupled with unfailing gaiety and tenderness. The college which helped develop such a
mind must feel proud of her record and desolate at losing her from its list of friends.

Emma Bugbee
---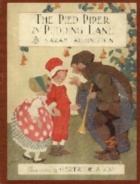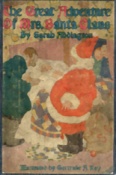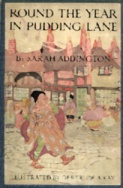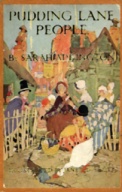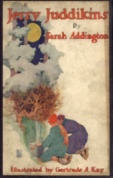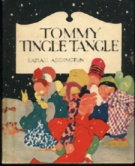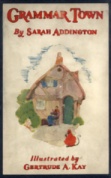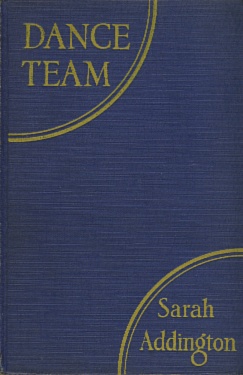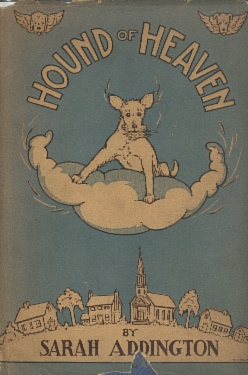 Some of Sarah Addington's magazine articles are:
Another Kind of Lollipop, (ss) The Smart Set Feb 1923
Wasters, (ss) Ladies Home Journal Aug 1923
Little Boy Blue and the Little Girl With the Curl, (ss) Ladies Home Journal Aug 1923
A Book for Jerry, (ss) Ladies Home Journal Dec 1925
Grammar Town, (ss) Ladies Home Journal Aug 1926
Clodhopper, (ss) The Delineator Sep 1927
A Strange Boy in a Strange Land, (ss) McCalls Oct 1929
Uncle Samís Missus, (ss) The Delineator Feb 1930
Shipís Magic, (ss) Grit Aug 23 1931
Merry Christmas to Muggay, (ss) The Country Gentleman Dec 1935
His Sisterís Keeper, (ss) The Country Gentleman Feb 1936
Never Another, (ss) Good Housekeeping Apr 1944
Sarah Addington (6 Apr 1891 - 7 Nov 1940) was the daughter of
Benton Charles Addington (1860-1932) and his wife Martha Benham, son of
John Addington (1820 - 1908) and his wife Sabrah Ann Sails, son of
John Addington (1777 - 1857) and his wife Rebecca ?, son of
John Addington (1745 - 1833) and his 2nd wife Elizabeth Heaton, son of
Henry Addington (?1720 - 1787) and his wife Sarah Burson
Return to Addington Association Home Page